Do you want more clients reaching you via Google?
We offer consultancy for online advertising campaigns and we implement search engine optimization procedures for web sites.
GOOGLE ADWORDS CAMPAIGNS
SEARCH ENGINE OPTIMIZATION


Do you want more clients reaching you via Google?
How can Travelio PROMO help you?
1.GOOGLE ADWORDS CAMPAIGNS
What is Google Adwords?
Google AdWords is the advertising system of Google. It allows ads to be exhibited directly on the first page of the search engine, in the Sponsored Links section.

Google AdWords campaigns are also knows as PPC (Pay Per Click) or Paid Search Campaigns. They are the fastest and most efficient methods of attracting relevant visitors from search engines to your web site. PPC advertising campaigns' results can be constantly monitored to be 100% efficient.
It is the perfect choice for promoting a travel agency that wants:
quick raises in sales,
customer attracting,
brand awareness campaigns.
How does AdWords work?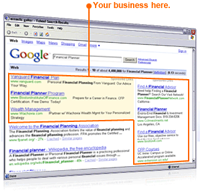 Google AdWords campaigns raise traffic and offer maximum visibility for your web site. Google users that want to buy a product/service search after certain key words and the first results exhibited on search engine's page are Sponsored Links. Consequently, your business will have a privileged place on Google. Google AdWords campaigns are paid depending on the number of clicks, so that you only pay for what you get. Furthermore, you can choose the budget yourself and it will only wear out if people click on them. The budget is split by the number of days you want to run the campaign. Likewise, you choose the hourly intervals and the areas where the ads will be placed.
What are the advantages of the ads in Google AdWords campaigns?
Ads are always relevant for the user, since they are triggered by carefully selected key words that are relevant for your business.
If the campaign is well conceived, the sum you bid doesn't matter.
You only pay when a visitor clicks on your ad (pay-per-click).
There's no minimal or maximal budget. We will choose together the daily budget that can be adjusted at any time, depending on results.
Results can be measures up to the last click. You will know precisely haw many orders, leads and offer requests you got as a result of the campaign, as well as their cost. In this way, we can rapidly decide over the campaign strategy and the budget of online advertising.
We can change the ads' message, the hourly interval when it is distributed and the landing page for visitors.
We are constantly improving the results of Google AdWords campaigns using the finest online marketing tools so that you get the best ROI possible.
What king of problems do users have when creating their owned campaigns through Google AdWords?
A large volume of clicks that don't get converted into sales, leads or offer requests.
Large cost per click.
Growing campaign costs every other month.
The daily budget is used up quickly and doesn't get all day long exposure.
Ads aren't shown on Google's first result page or they are rarely shown due tolow quality scores.
The Google AdWords account isn't correctly synchronized with the Google Analytics account.
Clients can't manage to properly install the monitoring codes for conversions.
Clients don't see the big picture of the advertising campaign and of the ROI (Return on Investment).
How much does a Google AdWords campaign cost?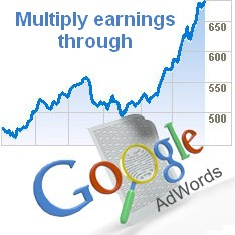 You can choose the budget that you'll be investing. For an efficient campaign, the minimum budget is 200 EUR. The unused budget is reported from one month to another, until it is completely used.

Besides this budget that you invest in the campaign, you will be charged a fee for our management services depending on the time span of the Google AdWords campaign.

What do I get for the money?
Configuring a new AdWords account
Analyzing the web site and key words proposal
Professional campaign creation (editing ads, optimization)
Periodical AdWords reports
Campaign management for optimal results.
2.SEARCH ENGINE OPTIMIZATION
What is SEO?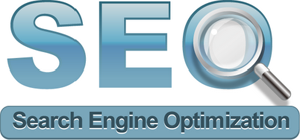 SEO services are consultancy services meant to analyze and optimize the web site for search engines.

SEO means Search Engine Optimization and is the most efficient and the cheapest method to make transform your web site in one of the first in your field.
How does SEO work?
SEO is a process that raises the visibility of your web site and implies small changes in it, such as:
Selecting key words and generating targeted traffic
A permanent research of algorithms and policies of search engines
Understanding the clients' needs
Although the algorithms of each search engine are different, all of them are searching for the same thing:
Location of key words - search engines verify titles' tags, titles and then the first two paragraphs in order to see if they mach with the key words; key words are the most important part of each campaign.
Frequency of key words - for search engines to see the relevance of a key word for your web site, you must use it frequently. This frequency varies from site to site depending on several external factors.
Popularity of links it grows depending on the number of qualified, relevant links towards other websites.
What are the advantages of SEO?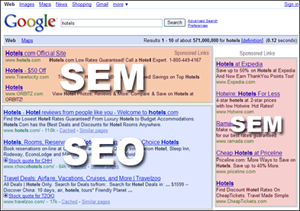 Long term visibility -banners or paid ranks on search engines work only until the budget wears off and then the website disappears. Users tend to buy from websites with good ranks in search engines than from paid ads.
Users get familiar with the company -a well ranked web site means that the brand is seen by more and more people and that they get familiar with it and its products even though they don't buy anything.
Low costs -compared to Pay-Per-Click campaigns or banners that cost more than 200 EUR per month, a SEO costs less. For most companies, SEO generates more sales than any other advertising method.
Maintenance of the web sit -optimization continues for a long period of time after the optimized web site was launched. This happens because search engines frequently change their algorithms and competitors change as well. The most efficient strategy is to change and adapt the web site in response to changes of search engines' criteria.
How much does a SEO cost?
For the entire activity implied by a SEO, an estimate would be around 300 and 500 EUR, depending on the quality of the web site and the time needed for an efficient campaign.
What do I get for the money?
Auditing the web site and setting a SEO action plan
Analyzing key words and their evolution
Registering to web directories, business directories and free advertising web sites
Web site updating
Permanent monitoring of ranking and traffic
Alternating and improving pages in order to maintain or improving the ranking
Drawing up complex reports for clients